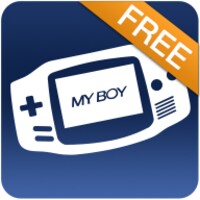 Transform your cell phone into a Gameboy Advance
Download
4.34MB
free
My Boy! Free - GBA Emulator is a Gameboy Advance emulator for Android devices that lets you play almost any Gameboy game on your smartphone or tablet.

As with applications of this kind, My...
More information
Package Name
com.fastemulator.gbafree
Requirements
Requires Android 1.6 or higher
SHA256
fdb31f0e679d6a14cf430e5340eec5c3a165cde34baaf4ddab64600ea76463e0
Architecture
armeabi-v7a, x86
Why is this app published on Uptodown?